Skip to Content

PARTNER WITH OUR TAX STRATEGY NINJAS…
WE'VE BEEN HACKING TAXES FOR DECADES
Creative tax planning can help you realize savings in your personal finances as well as within your business. You need someone who can look ahead to recommend strategies to help you mitigate taxes in the short and long-term, all the way through retirement. It's important to note that long-term tax planning is truly a team effort and Hack Your Tax has an innovative team at your disposal.

SOURCE TO ASK PERSONAL AND BUSINESS TAX QUESTIONS?
At Hack Your Tax, we are dedicated to maintaining client relationships. Our advisors are available to help you achieve your financial goals and proper tax planning is a great way to accomplish this. At Hack Your Tax, we are trusted advisors to our clients and we strive to always make a positive influence in their lives.
CONTACT US TODAY TO SCHEDULE YOUR CONSULTATION

Melanie Radcliff
CPA, AICPA, ASCPA
Melanie graduated with a Bachelor of Science in Accounting from Arkansas State University and founded Hack Your Tax in 1995 and has been immersed in the tax and financial world ever since. When Melanie tells the story of the fuel that feeds her determination, she speaks of her father mismanaging his money and eventually losing everything. From that she knew what she wanted to do. Ask her any time, and she'll say the same thing, "My father wouldn't let me help him, but I can help my clients."
Melanie is a member of the American Institute of Certified Public Accountants and the Arkansas Society of Certified Public Accountants. Aside from her business she is also an adjunct faculty member at the University of Arkansas Fort Smith. She currently teaches Finance and Accounting for Non-Financial Managers. In her heart she truly is a teacher and enjoys sharing her passion of knowledge with learning minds.
In her over two decades in business, Melanie has expanded the team at Hack Your Tax to include an experienced array of accountants, tax specialists, and client services experts. Her firm is dedicated to helping small businesses and small business owners by providing unparalleled excellence that exceeds client expectations. Firm services include tax planning and many other tax related services for her clients in Fort Smith, Oklahoma and throughout the River Valley and Northwest Arkansas. Her personal goal is to leave each person better off then when they met.
In her spare time, you can catch Melanie hanging out with her son Brad or any of her four fur babies. She also enjoys traveling or even taking a long motorcycle ride with him. When she isn't with her family or friends you will most likely find Melanie either curled up with a good book or listening to her audible app.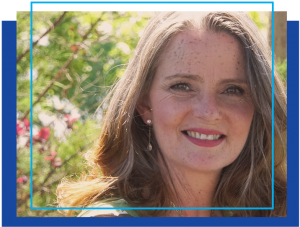 Lisa Ann Owens
CLIENT EXPERIENCE COORDINATOR
LisaAnn's Bachelor of Arts in History degree and her experience in health care, hospitality management, human resources, accounting and business organization help make her the perfect Branch Assistant for Hack Your Tax. Efficient and in the background, she is always available to clients, staff and management. Her greatest strength is problem solving. No matter the issue, she will work until that issue is resolved.
Aside from being the Branch Assistant, LisaAnn is also pursuing her goals to become a licensed Financial Adviser. She is currently studying for her securities license exam that she plans to take later this year. This makes her unique in the fact that she can help clients with their financial goals as other members of the team help with tax goals, creating a comprehensive and overall financial plan.
A history buff who can talk old Fort Smith stories and American History with the best, she enjoys curling up with a good book and her cats, listening to jazz or helping plan and attending charity events. LisaAnn lives in Fort Smith, just down the street from a best friend, her mom.

"This firm is great. Always there when you are needing answers to business questions. Melanie is always working on proactive tax planning for us. No tax surprises at year end, which makes me HAPPY. Thanks girls for what all you do for me and Classic Collision Center."
"Starting my own business was scary, but Melanie and her team have helped not only guide me but TEACH me as I grow! So thankful for this team!"
"We have been trilled with moving both of our businesses over to Hack Your Tax! We have become a valuable customer instead of a number on a piece of paper! The care and expertise of their whole staff is incredible! From proactive tax planning to just explaining when and why to do certain things is so helpful! Thank you to the great staff and Melanie for doing an outstanding job for us!"